Whangamomona
This area is dominated by steep sandstone, greywacke and mudstone hills and winding valleys. Much of the steep and isolated hill country is in native bush or manuka scrub. The remainder of the district is in sheep and/or beef pastoral farming.
Much of the eastern hill country falls within the catchment of the Patea River and its tributaries. However, the area to the north feeds the Waitara River and its tributaries, including the Makara, Makino, Matau, Mangapapa and Mangaowata catchments. At its northernmost point the district also includes the Mt Damper Stream, its associated swamp and falls, which feed into the Tongaporutu River.
In the east the district takes in the Whangamomona River catchment, and also most of the Tangarakau River catchment, both of which feed into the Whanganui River. This area is separated from the west by the densely forested Whangamomona Saddle, making it an isolated and distinctive part of the Eastern Taranaki region and the area once had its own county council.
In 1989 Regional Council boundaries were redrawn, with an emphasis on connected catchments. These revised maps made Whangamomona part of the Manawatu-Wanganui Region. Residents objected, as they wanted to continue being part of the Taranaki Region, and on 1 November 1989, they responded by declaring themselves the "Republic of Whangamomona". Though the move began as a pointed protest, the town continued to hold a celebratory Republic Day once a year, during which a vote for President was held. The day has become a local festival and attracts visitors from throughout the North Island. In 2001, the celebration became biennial, held in January to take advantage of the summer weather.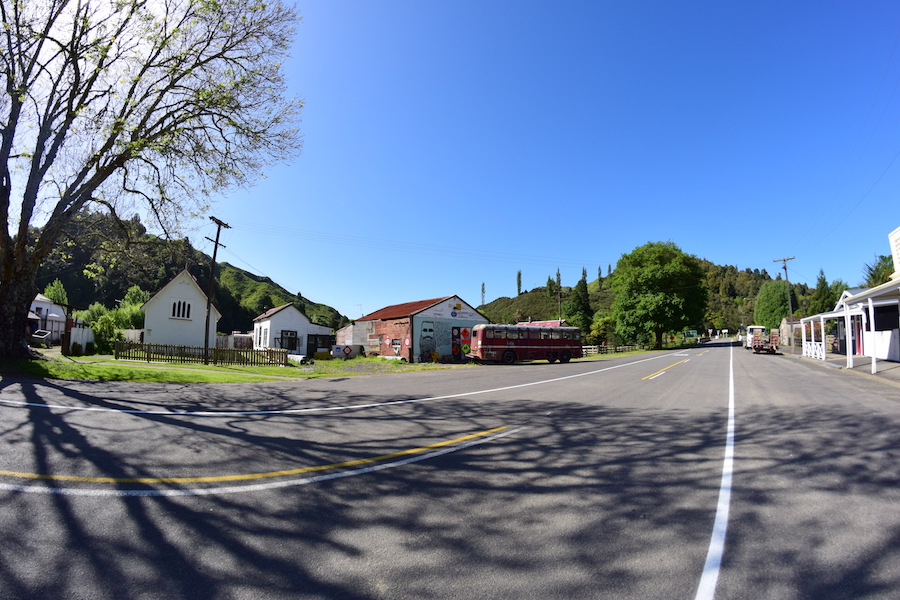 Republic Day Saturday
 21st January 2017
Whangamomona sought its independence when local government shifted the local district boundary to one that was in line with the watershed of the main rivers. Half of the Whangamomona district were switched from the Taranaki District to the Manawatu District. Some locals were lucky and half their farms stayed with Taranaki. However, the change did not sit well with the locals as most associated themselves with Taranaki – they did not like this decision being made without consultation. The stubborn streak took over and Whangamomona residents made a major decision, declaring their independence within the four walls of the hotel back in 1989. Whangamomona was declared a Republic!
They celebrated their 22nd year of independence in January 2011. Republic Day celebrations swell the Whangamomona village from 40 people to around 4000 people. Country activities include; Sheep Races, Gumboot Throwing, a Gutbuster Race, Whip Cracking, Possum Skinning, Wood Chopping, Hold Ups and Shoot Outs all take place in the main street. 
A highlight is the Presidential Elections for the Republic – who will be the next President? Following in the footsteps of a goat, a poodle and the legendary Murt. Passports can be purchased at the Whangamomona Hotel to ensure safe passage through the Republic.