Accommodation Options
We offer a range of accommodation options, including rustic cabins, powered and non-powered sites. All are situated in lush farm and bush surroundings within close vicinity of the river. All of the accommodation is spread out so you get to enjoy the peaceful environmental setting.
ACCOMMODATION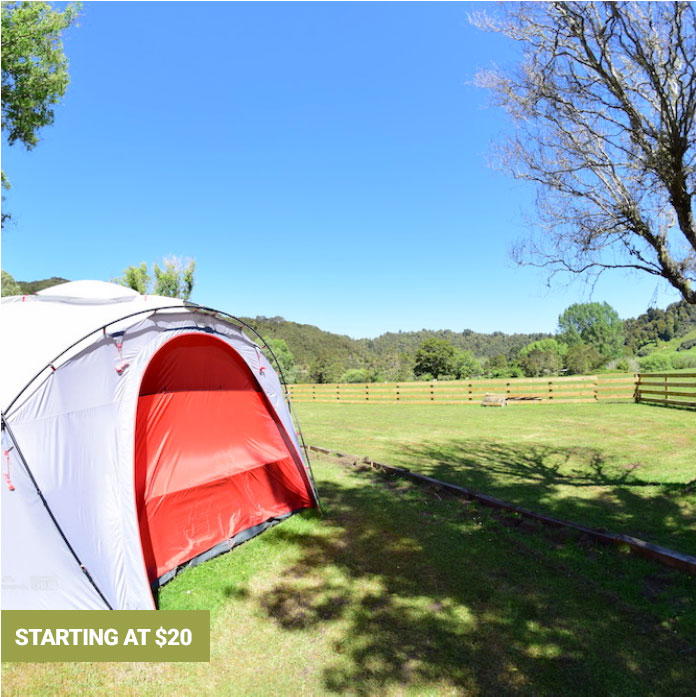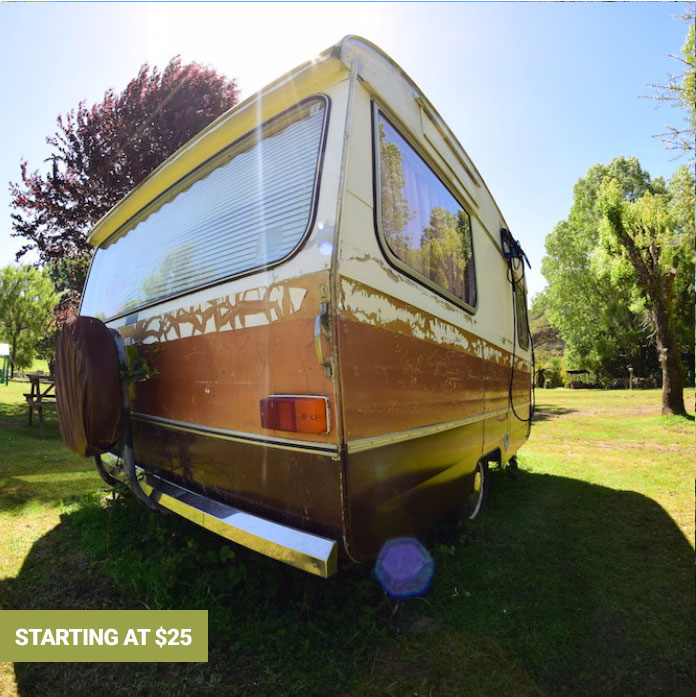 Six powered sites positioned to take in the landscapes and vistas of the area. Advanced booking for groups or peak times such is recommended. Open areas, plenty of space and nature at your doorstep with a wide range of activities in and near the park. Use of the main facilities is included.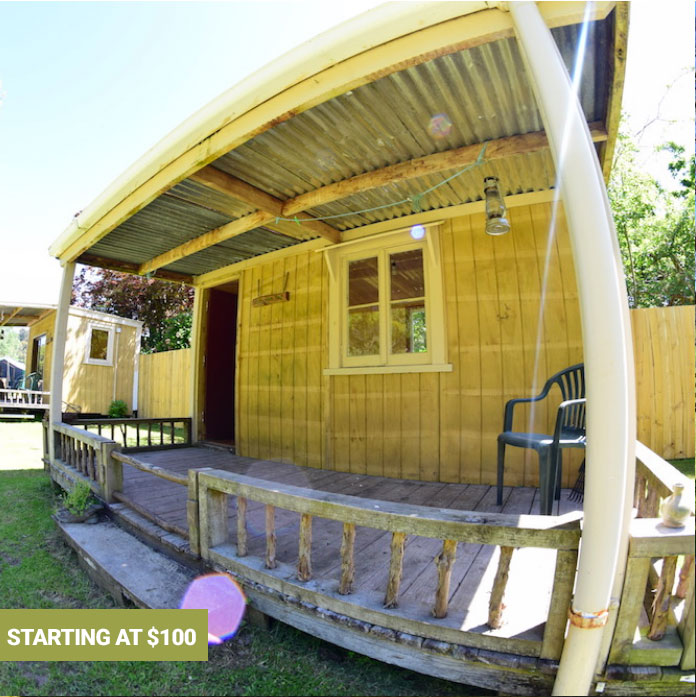 Refurbished and rustic cabins that are the epitome of the lifestyle in these parts of the wood. Freshly re-clad, new beds and bedding will ensure you have a great nights sleep. Each cabin has its own deck to enjoy an evening wine, watching the sunset and  listening to the river babble in the background.